Driving By Numbers: Canada's 10 best-selling vehicles in 2022's first-quarter
Gone from 2021's year-end best-seller list are the Toyota Corolla, Hyundai Kona, and Nissan Rogue — which vehicles have taken their places?
Article content
Would it be too simplistic to say that the Canadian auto market — and the auto industry on a global scale, for that matter — is messed up? The supply chain is warped. In most corners of the market, inventory as we knew it is virtually nonexistent. Prices are skyrocketing. Incentives are disappearing.
Article content
We apologize, but this video has failed to load.
Driving By Numbers: Canada's 10 best-selling vehicles in 2022's first-quarter
Back to video
Yet the more things change, the more they stay the same. Full-size pickup trucks, for example, have seen their Canadian sales plunge at twice the rate of the industry at large, yet full-size pickups claim each of the top four spots on this list of Canada's best-selling vehicles. Canada's 24-time best-selling car is still outselling all of its rivals; Canada's six-time best-selling SUV has already built a big lead over SUV rivals through 2022's first-quarter, and 70 per cent of the top sellers from 2022's first-quarter were best sellers at this stage a year ago.
Symptoms of the market's quirky unraveling nevertheless persist even on the list of Canada's 10 most popular vehicles. Who would have expected, for example, when Jeep launched a new Wrangler four years ago, that it would nearly match the Honda Civic's volume thanks to abnormally strong supply? Such a conversation wasn't even on the radar. Yet for every 105 Civics sold in Canada in Q1, Jeep sold 100 Wranglers.
Article content
Gone from 2021's year-end best-seller list are the eighth, ninth, and tenth-best-selling vehicles; the Toyota Corolla, Hyundai Kona, and Nissan Rogue, respectively. Which vehicles have moved in to take their places?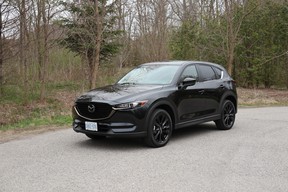 10. Mazda CX-5: 5,442, down 15 per cent
After missing out on 2021's top 10 by only one spot, the Mazda CX-5 managed to kick off 2022 as a best seller despite its 15-per-cent year-over-year decline. To be fair to the competition, the Kona, Nissan Qashqai, and Jeep Grand Cherokee trail by narrow margins, so this list could look very different three months from now. The CX-5 will face its own internal challenges when the new CX-50 is launched later this spring at the premium end of the CX-5 model spectrum.
Article content
9. Hyundai Elantra: 5,869, up 26 per cent
After trailing the Toyota Corolla for much of the last four years, the Hyundai Elantra is reasserting itself in the No.2 car slot as the Honda Civic's second fiddle. Against the odds, there were enough Elantras available at Hyundai stores to satisfy far more orders than there was demand for at this time a year ago. In fact, the entire Hyundai car lineup reported a 14-per-cent uptick in Q1.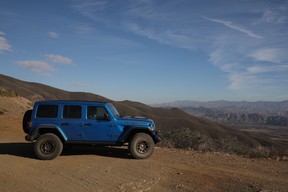 8. Jeep Wrangler: 6,642, up 47 per cent
No matter how you shake the numbers, one fact remains quite clear: no top seller is producing growth at anything like the rate of the Jeep Wrangler. The Wrangler was by no means an unpopular SUV a year ago — Canadian sales totalled 20,026 in 2021; enough for 16th overall. But Wrangler volume in the first-quarter of 2022 exploded, surging by over 2,100 units to 6,642. That's better than one out of every seven vehicles sold by parent company Stellantis over the last three months.
Article content
7. Honda Civic: 6,968, down 3 per cent
Challenged closely by the Toyota Corolla throughout 2021, the Honda Civic managed to end the year as Canada's best-selling car for a 24th consecutive year. But it was a much closer call than Honda was accustomed to, a problem that doesn't seem to be an issue for the Civic in early 2021. (Toyota Corolla sales fell 34 per cent to 4,707 in Q1.) Whether Honda can sustain enough supply to stay atop the heap remains to be seen, particularly with a strong challenge from the Hyundai Elantra.
6. Honda CR-V: 7,828, down 32 per cent
The Honda CR-V is due for a generational changeover at the end of 2022, but demand for the existing fifth-gen CR-V hasn't exactly waned. Honda dealers, however, even those who are accustomed to running lean on CR-V stock, simply can't meet that demand now that incoming CR-V stock has slowed to a crawl. Honda has fortunately been able to sell more HR-Vs this year than last — 41 per cent more, in fact — and that model is the first Honda utility vehicle to be replaced this year.
Article content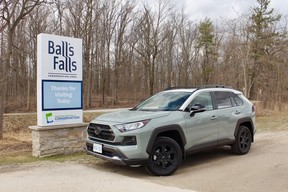 5. Toyota RAV4: 9,899, down 37 per cent
The Toyota RAV4 is tracking toward a seventh consecutive year as Canada's best-selling SUV. The calendar shows nine months remaining, but the RAV4's 26-per-cent margin over its nearest rival isn't something that's likely to be overcome. The RAV4 has two major advantages over the CR-V: a hybrid and a plug-in hybrid. Both the RAV4 and CR-V are assembled in Canada.
4. Chevrolet Silverado: 12,733, down 12 per cent
There's no denying that GM Canada has felt the impact of the supply crisis. Sales across General Motors' four brands are down 24 per cent so far in 2022, causing the automaker's market share to slide by two points 14 per cent. But the Silverado has been one of GM's bright spots. In a full-size pickup market that's lost a significant chunk of market share as well, the Silverado made headway. Its share of the full-size truck sector moved from 17 per cent a year ago to 20 per cent during the first-quarter of 2022.
Article content
3. GMC Sierra: 13,080, down 22 per cent
The GMC Sierra is only one part of GM's pickup truck story, of course. Combined, the Sierra and its Chevrolet Silverado twin earned more than enough total sales to outsell Canada's two top-selling vehicles by a wide margin. On a quarterly basis, it's not an outcome that's unheard-of. The degree to which the GM duo dominated, however, is noteworthy. The Sierra and Silverado outsold both the Ford F-Series and Ram by a 42-per-cent margin.
2. Ram P/U: 18,215, down 15 per cent
Four more trucks. The headlines would have written themselves had Ram's full-size truck line, even if only over the course of a single quarter, managed to edge the Ford F-Series out of Canada's No.1 slot. (The F-Series has been Canada's top-selling vehicle since 2009 and Canada's best-selling truck line for 56 consecutive years.) With a half-decent supply of Ram trucks and virtually no extra availability of F-150s and Super Dutys, Ram is certainly promising to construct an interesting sales race in Q2.
1. Ford F-Series: 18,218, down 40 per cent
How unusual is a narrow, three-unit margin of victory for the Ford F-Series? Over the first three months of 2021, the F-Series outsold the No.2 Ram by nearly 100 units per day. Quite clearly, the F-Series' disastrous first-quarter sales performance isn't reflective of demand. Assembly line shutdowns due to parts shortages have kept F-Series volume artificially low. Granted, when it comes to the F-Series, low is a relative term. Canada's top-selling vehicle line still accounts for 1 out of every 20 new vehicles sold in Canada.